Investment Philosophy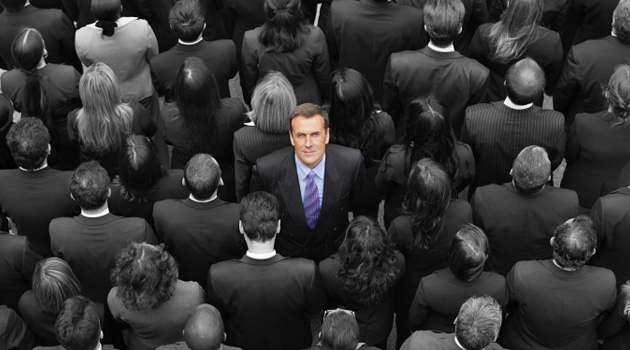 As a financial advisor I'm often asked: "What stocks do you like?", "Where do you think the market is going?", or whether I know the name of a mutual fund manager who knows when the next correction will happen. These people have taken to heart the message Wall Street has conveyed for decades: giving investment advice comes down to making a forecast -- they want an advisor to look into a crystal ball and predict the future. 
I have found that our clients are not well-served by this type of advice. I owe it to them to consider an approach that makes no predictions, but that uses principles grounded in academic finance. An approach that avoids the risk of speculation and is based on solid theory and decades of empirical research. 
I believe that security prices reflect all publicly available information, as intense competition among market participants drives prices toward fair value. The reason is simple: capital markets work. Any investor has the chance to capture the same capital market rates of return. Over the long run, markets reward investors for taking risk and providing capital. If they did not, the capitalist system would have collapsed long ago. Once our clients understand this, they're not disappointed when we fail to predict the future accurately, even though they may be unhappy at times with the market's short-term performance. 
I believe in diversification across a range of asset classes that are most appropriate for a person's individual goals, time horizon, and tolerance for risk. As asset classes behave differently from one another, each plays a different role in a portfolio. The whole is greater than the sum of its parts: clients may achieve greater expected returns with lower risk in a diversified portfolio. Asset allocation and a diversified portfolio are crucial. 
I believe that the best way to add value over benchmark returns is by structuring portfolios around the dimensions of expected returns. Portfolio structure, rather than the tactical shifts associated with conventional management, drives the performance of portfolios. I consider a dimension to be a factor that explains differences in returns, is persistent and pervasive, and is consistent with an efficient market view of investing. These characteristics give me confidence that you can expect the relations observed in the past to repeat in the future. Our equity portfolios are based on four dimensions of expected returns that have been identified by academic research: the overall market (beta), company size (small cap/large cap), relative price (high/low), and direct profitability (high/low). 
I believe that our philosophy provides a better investment experience by focusing on things we can control, like reducing costs and taxes. Our approach is transparent and easy to explain because it relies on basic valuation methods and extensive empirical research, and it is validated by a long track record of implementation and success. 
A financial advisor's role isn't just to deliver investment performance, but to build relationships based on trust. The best way to build trust is by helping clients make smart decisions about their money. Speculating about the future is not a smart decision. Advisors can't promise accurate predictions of securities prices or manager performance, and trying to build a relationship based on promises you can't keep seems foolish. A strong belief in markets frees us to think and act differently about investing. By evolving with advances in financial science, we have delivered long-term results for investors. 
The opinions voiced in this material are for general information only and are not intended to provide specific advice or recommendations for any individual. All performance referenced is historical and is no guarantee of future results. All indices are unmanaged and may not be invested into directly. 
There is no guarantee that a diversified portfolio will enhance overall returns or outperform a non- diversified portfolio. Diversification does not protect against market risk. 
Stock investing involves risk including loss of principal.
No strategy assures success or protects against loss.